Flavia Creation 200
Nothing can beat the aroma of freshly brewed coffee, tea or hot chocolate. With the Flavia 200 from UK Vending that aroma can welcome you and your customers to your workplace every day. The Flavia 200 is the perfect office coffee machine that gives you ease of use and convenience.
The stylish and functional Flavia 200 produces fresh, great tasting drinks in seconds due to its impressive rapid start up technology. Flavia's unique Fresh Release system means that a fresh cup of perfectly brewed coffee, tea or chocolate is only seconds away and tastes great time after time.
The Flavia 200 is the easy to use workplace vending machine for every working environment and you can have one by calling the UK Vending sales team on 01634 304444
The Flavia 200 from UK Vending giving your workplace the edge.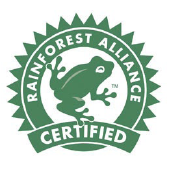 The Brewing Process
SOURCE: We Start with the highest quality ingredients - freshly roasted and ground coffee, real-leaf and herbal teas and premium hot chocolate.
SEAL: We pack our carefully sourced ingredients into the unique FLAVIA® Freshpack locking in their freshness and flavour.
SERVE: We specially design the FLAVIA Freshpack to work with the FLAVIA brewer. Together they create an optimal brew cycle within every pack. Every drink is brewed directly from pack to cup with no taste contamination giving a quality cup every time.